FS2004 FsNAv 4.7
http://lix.in/71032c
FS2004 IRIS Phantom FG.1 (Reloaded)
Below is a brief summary of the product- 32 Bit cockpit textures for superb clarity in flight.- Backlit canopy gauges for accuate night-time flying- Interactive Virtual Cockpit including over 40 interactive objects.- GMax programmed XML parts such as correctly modelled Auxillery intake doors in both upper and lower fuselage surfaces, drooping ailerons on engine shutdown, correctly automated intake splitter plates and more.- Appearing Intake Covers, warning labels and disappearing pilots on engine shutdown.- Custom Soundpack designed by Christoffer Petersen made from actual recordings of the Phantom featuring new enhancements such as oxygen mask effects and more.- Full 360 degree sound panning for FSX only.- Loads of custom animations for the phantom, including working tailhook, control surfaces, refueling probe, pilot and wso canopies, speedbrakes and much much more.- Enhanced flight dynamics complete with full loadout details for user control of multiple configurations.- A total of eighteen superb quality external models featuring different loadouts for the most commonly used in RAF and RN service- Ten detailed textures for the RAF and RN Phantom from 700P, 767 and 892 Naval Air Squadrons of the Royal Navy, plus textures from 111 Squadron, 2(AC) Squadron, 4 Squadron and 43 Squadron of the Royal Air Force in both camouflage and air defence grey plus 'Black Mike' of 111 Squadron!- HUGE value for money, over fifty combinations of the Phantom to pick from and fly!- Full effects suite consisting of specially designed afterburner effects, wingtip vorticies, upper wing shockwave effect and more...- Full paintkit in PSD format for use in Photoshop and Paint Shop Pro for repainters to use, complete with weathering, backgrounds and panel lines all predrawn for easy repaints!- Authentic new 2D panel with VFR and IFR views, plus popup windows and custom programmed XML gauges throughout.-FSX compatible
http://lix.in/65034e
http://lix.in/15067c
pass:
mcxlvii
FS2004 // FSX Kaliningrad - Khrabrovo "Cosanta" Scenery: Freeware
Check this site:
http://lix.in/4455e2
The Kaliningrad - Khrabrovo "Cosanta" Scenery is Freeware now!Available for FS9 and FSX
FSX AS He-111 (Rereloaded!!)
http://lix.in/c27c1e
FS2004 Turbine Sound Studios 737 CFM56-7B(NextGen)
http://lix.in/e23307
See you.
Visit my homepage at
http://thesailor.ibelgique.com/mypage/index.html
samedi, décembre 08, 2007
vendredi, décembre 07, 2007
jeudi, décembre 06, 2007
mardi, décembre 04, 2007
lundi, décembre 03, 2007
samedi, décembre 01, 2007
1 December
FS2004 screenie .. (Gus)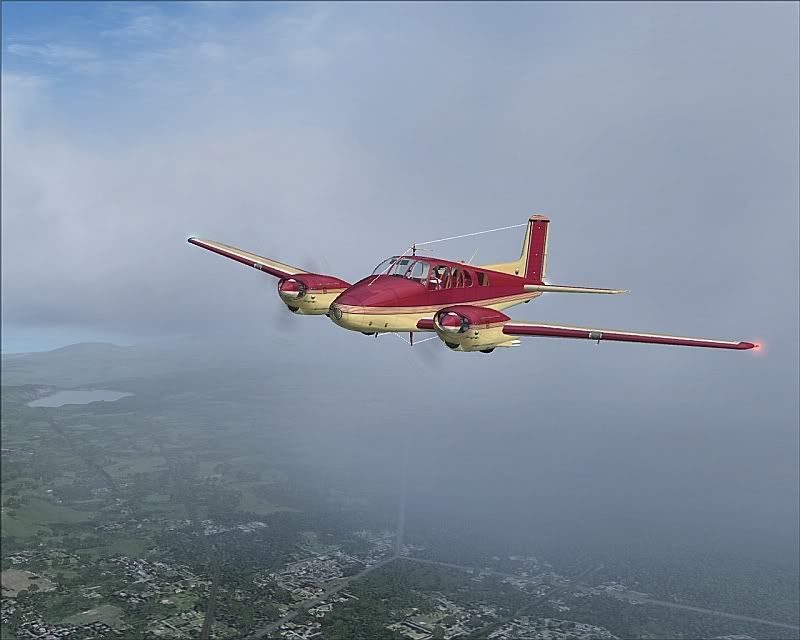 Hello,
FS2004 // FSX AS RAF Alconbury v2
New addition to the Scenery section - RAF Alconbury! v2 The Cambridgeshire USAF/RAF base is depicted in the 1980's, featuring busy AI operations - F-4C Phantoms, C-130E's and U-2R's are active around at the base and in the air, all are very high quality AI and fully animated. Static a/c include the C-5 Galaxy and the F-5E Tiger II 'Aggressor'. This is an all-new scenery, not an update.Runway, taxiways, night-lighting, buildings, incl. large aircraft hangars (some open), accomodation and trees.Includes the Following AI Aircraft: C-130E HerculesF-4C PhantomU-2RStatic aircraft - C-5 Galaxy, F-5E Tiger IIStatic vehicles - variousNavaids - VOR, NDB, ILS
http://lix.in/ab4cd7
FSX version:
http://lix.in/eaca08
FS2004 Overland Fly ito the sky Wordl Airlines (Reloaded)
http://link-protector.com/352266
FS2004 PMDG 737-800/900 v1.1 The Next Generation Full iso
PMDG 737-800/900 The Next Generation simulation to the next level.Product FeaturesNew GMax 737-800/900 Models - Accurately modeled down to the smallest detail complete with high resolution textures, optional winglets and working windshield wipers.Dynamic Virtual Cockpit - every switch and lever can be operated with the mouse New Cockpit Graphics.All 2D panel and virtual cockpit artwork has been replaced to enhance depth of image and add photo-based textures.2D or 3D Cockpit - choose between 2D cockpit views and our dynamic virtual cockpit.Complete Avionics - sharp vector graphic cockpit displays matching their real world counterparts with optional classic and Next Generation layout and functional lower display unit.Aircraft Systems - 737-800/900 specific systems have been implemented such as pneumatics differences.Optimized Performance - Many routines have been improved for the best PC performance to enhance your 737 experience.Flight Management Computer (FMC) - interactive FMC operating to real world standards with many new features such as soft constraints, offset routes, optimal/maximum altitude calculations, realistic cost index, long range cruise option and many morE.Flight Model - Developed from scratch by our own aeronautics professional, the flight characteristics operate within a narrow margin of operator's specifications.Sound Set - Recorded from the real flight deck, the sounds are complete from the powerful jet engines to the fire warning bells, even extending the speedbrakes in flight is noticeable.Virtual Cabin - In addition to the virtual cockpit, a complete cabin is available for the best wing views when using Active Camera 2004 Operating Manual - Hundreds of pages including operating procedures, limitations and more Professional Features.Autopilot includes VNAV, LNAV, FL CHG, Control Wheel Sterring (CWS), complete TCAS2 system, altitude/speed intervention.Customizable Features - Select different pre-defined airline configurations, change units, flight director styles, display colors and more New Documentation - Many items have been added to cover 737-800/900 data and FMC procedures Load Manager.
http://rapidshare.com/files/73381447/vuio.part1.rar.html
http://rapidshare.com/files/73390248/vuio.part2.rar.html
http://rapidshare.com/files/73408443/vuio.part3.rar.html
http://rapidshare.com/files/73411601/vuio.part4.rar.html
Pass:
mango@2001
Terminal Procedures include Standard Instrument Departures and Standard Terminal Arrivals Route (also known as Departure Procedures in the USA)http://www.planepath.com/html/pmdg.html
Bonus :
fews tutorials and more here: (English and french language)
http://www.boomerang.new.fr/
FS2004 FS-Destination
Many flight simulator fans have only a few hours to spend on their favorite hobby. Thus they try to fly interesting routes, including an attractive landscape or a challenging approach.fs-Destination is a database of flight destinations submitted by fellow flight simmers that found a good route. Among many details, each flight includes the time to fly gate to gate (given under normal circumstances or as described if special weather or so). Most of the flights are tested by fsDestinations.
DownloadLink:
http://lix.in/fcb483
FS2004 VFR Spain - Alicante Costa Blanca (Reloaded)
http://lix.in/1c5205
FS2004 SpainVFR-Mesh ASTURIAS & CANTABRIA (Reloaded)
The Principality of Asturias, is an autonomous region with a population of just over one million at a density double the average for Spain. The capital is Oviedo and the two other principal cities are Gijón and Aviles. The landscape of Asturias is one of striking beauty with the mountains of the Picos de Europa, two hundred miles of ever-changing coastline and an interior rich in forests, rivers and green pastures. And one does not have drive all day to get from one to the other. The richness of the natural environment is greatest asset of Asturias; yet it is not always used to its potential. But such is its importance that a third of the land has be given protected status. The most important areas include: National Park of Picos de Europa, Naranquo de Burnes - where there are protected species such as bears, the country parks of Redes, Somiedo and the Fuentes of Narcea and Ibias. And there is nowhere more important than the Lagos de Covadonga, declared a natural monument. The Asturian coast stretches for more than two hundred miles and has 159 beaches interspersed by dramatic cliffs and hidden coves. The coast passes through urban resorts and unspoilt protected countryside, while crossing dunes, Jurassic burial sites, natural monuments. In short, everykind of habitat. Bathing, whether from the sandy beaches or from the many coves and inlets is popular, though people do need to remember this is the Atlantic not the Mediterranean and while the surf can be more exciting it merits more respect.The region (autonomia in Spanish) of Cantabria has a population of half a million in the third smallest regional area of Spain at a density one third greater than the national average. The capital is Santander. Other main cities are: Santillana del Mar, Comillas and Laredo. Although one of the smallest regions Cantabria lacks nothing in the diversity of what it has to offer the visitor: mountains, beaches, forests, pastures and a history and heritage that stretches from the earliest times. Countryside and nature lovers adore Cantabria, which has the largest national park in Spain, Picos de Europa and five country parks as well as many other protected areas. Mention must be made of the Parque de la Naturaleza de Cararceno in whose seven hundred and fifty hectares are programmes to preserve endangered species. On that others can appreciate and enjoy all these natural riches Cantabria has provided more camping sites than any other region in Spain. Other important locations are: Natural Reserve of Marismas de Santona, Tictoria and Joyel, the park of Macizo de Pena Cabarga, and the country parks of Dunas de Liencres, Saja, Collados de Ason y Oyambre. Coast and beaches Cantabria has more than seventy beaches of all types in a relatively small area. They all enjoy fine white sand and clear waters. The coastline varies from high rugged cliffs, through foothills to flat pastures. This has resulted in many different rock formations from the smooth to rugged crags, which in turn have created promontories and small offshore islands. The combination of tectonic changes and wave movements has produced many types of estuary from deep ravines to wide flat salt marshes.Once all the files has been downloaded follow the next steps:Step 1. Execute the install program 'SpainVFR_Mesh_Asturias&Cantabria'.Step 2, Copy the downloaded files (AsturCant1.zip, AsturCant2.zip) to the folder where the installation was made in step 1.By defect it's located in the folder ' C:\Program Files\Microsoft Games\Flight Simulator 9\Addon Scenery\SpainVFR_Mesh_Asturias&Cantabria'.Step 3. Execute the program ' ActivationScenery' that is in the installation directory.Step 4. When the install program requests the serial number to you, then you must type the code of personal activation that we provided. Once introduced, the install program will make the installation of the files of the scenery automatically.The program allows to choose if you wish automatically to add the scenery to the library of sceneries or manually. If you choose the manual way later, you can add it in the simulator. This process can could take some time because you're going to decompress all the texture files of the scenery.Instruciones De Instalacion (Spanish):Una vez descargadas todas las ficheros que forman el escenario seguir las instrucciones siguientes:1. Ejecutar el programa de instalacion 'SpainVFR_Mesh_Asturias&Cantabria'.2. Copiar los ficheros descargados (AsturCant1.zip, AsturCant2.zip) a la carpeta donde se realizo la instalacion en el paso 1. Por defecto es en el carpeta 'C:\Archivos de programa\Microsoft Games\Flight Simulator 9\Addon Scenery\SpainVFR_Mesh_Asturias&Cantabria'.3. Ejecutar el programa 'ActivationScenery' que se encuentra en el directorio de instalacion.4. Cuando el programa de instalacion te pida el numero de serie, introduce el codigo de activacion personal que te envio. Una vez introducido el programa de instalacion realizara la instalacion de los ficheros del escenario. El programa permite elegir si deseas agregar el escenario a la biblioteca de escenarios automaticamente o manual. Si elijes de forma manual posteriormente puedes agregarlo en el simulador.
http://link-protector.com/352104
http://link-protector.com/352105
http://link-protector.com/352106
http://link-protector.com/352107
http://link-protector.com/352109
http://link-protector.com/352111
http://link-protector.com/352112
http://link-protector.com/352113
http://link-protector.com/352114
http://link-protector.com/352127
FS2004 Imaginesim LaGuardia Intl. (Reloaded)
http://lix.in/345c34
Folder pass:
fs2004.info
FS2004 Synchro-Soft: B-52 Bomber Soundset
The J57 production engine was the world's first jet engine to develop 10,000 pounds thrust. It evolved from the T45 turboprop engine designed for the XB-52 program. As advances in the B-52 design dictated greater power requirements, the turboprop concept was discarded and the wasp-waisted J57 turbojet was developed. The J57 featured a dual-rotor axial-flow compressor, which allowed low fuel consumption over a wide-operating range and improved the sluggish acceleration previously characteristic of jet engines.The same year that production began (1953) America's highest aviation honor, the Collier Trophy, was awarded for the design and development of this engine. Using a J57, the North American YF-100A became the world's first fighter aircraft to reach supersonic speed in level flight, on its maiden flight on May 25, 1953. Later versions of the J57 and its commercial equivalent, the JT3, reached the 18,000 pounds thrust level with an afterburner. When production ended in 1970, more than 21,000 of these engines had been built. In addition to the B-52 and F-100, the J57 (or JT3) powered the Vought F8U; Douglas F4D, F5D and A3D; Boeing 707 and 720; Douglas DC-8; and numerous USAF aircraft including the KC-135, F-101A and F-102A.
http://lix.in/e4e5ee
FSX
AS : F-104 and V-22 Osprey
F-104
http://lix.in/e37eae
Osprey
http://lix.in/6268ad
FSX FS Repaint V2 (Mirror)
http://lix.in/5c9126
LET'S PLAY THE CHILDRENS :)
Ford Racing 3
Ford Racing 3" will grant to you the remarkable possibility to feel itself by driver of one of 55 automobiles: beginning from become the museum exhibit Model T Sedan and concluding by the last modifications of the super-powerful rule GT. essential improvements it underwent cursor and physics of the game- model of machines now they correspond to their completely analogs, but the views of routes abound not only with characteristic for a series natural beauties, but also with many fine details. Special features of the game: 55 magnificently studied models of model "Ford" - you will see the automobiles of all epochs and directions, including trucks and the prototypes, which exist only on the paper. 26 most beautiful routes - to you will be presented the possibility to go for a drive not only along the rovnen'kim asphalt highway, but also to get to know all complexities of control under the conditions of severe impassable road. Enormous variety of play regimes, additional automobiles and routes, discovered in proportion to the successful passage of competition. Unique regime of competition
http://www.linkbank.eu/show.php?show=949
Password :
ConflictBoy
Hospital Tycoon 2007
http://www.linkbank.eu/show.php?show=1051
Password :
ConflictBoy
DMZ: North Korea
http://www.linkbank.eu/show.php?show=1058
Password :
ConflictBoy
Colossus Chess
http://rapidshare.com/files/71840667/sg-colch.nfo
http://rapidshare.com/files/71840794/sg-colch.r00
http://rapidshare.com/files/71840941/sg-colch.r01
http://rapidshare.com/files/71840835/sg-colch.r02 http://rapidshare.com/files/71840800/sg-colch.r03 http://rapidshare.com/files/71840894/sg-colch.r04 http://rapidshare.com/files/71840803/sg-colch.r05 http://rapidshare.com/files/71840769/sg-colch.r06 http://rapidshare.com/files/71840802/sg-colch.rar